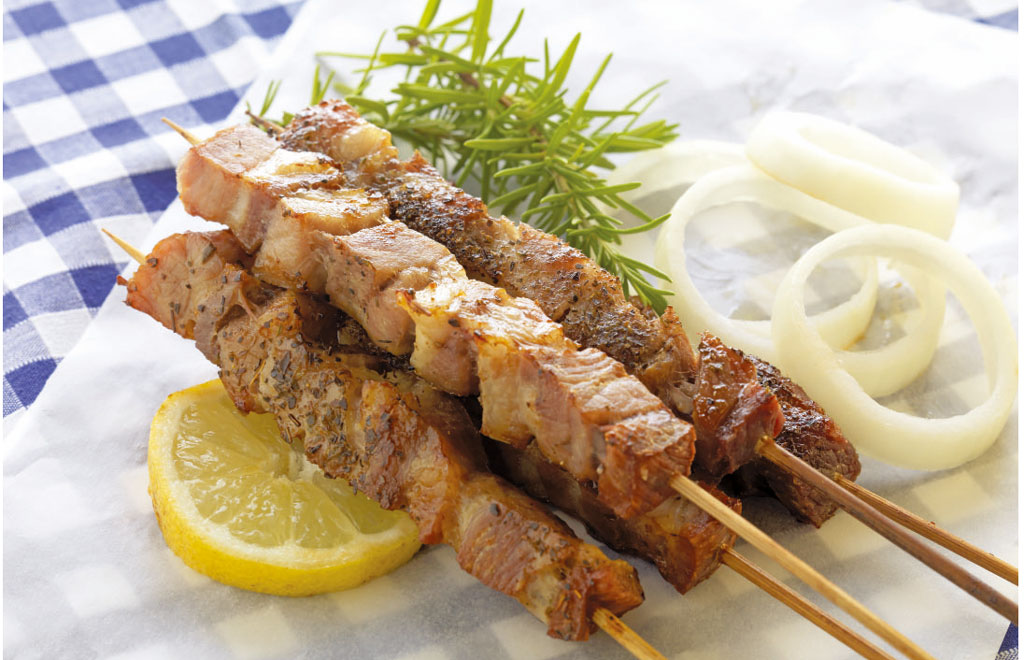 Make Souvlaki with simpe steps
SOUVLAKI
Ingredients for 12 skewers:
1 kg of pork, 5 tablespoons of olive oil, 1 teaspoon Mix for Souvlaki,
salt and pepper.
Preperation: Cut the meat into pieces. Add salt, pepper,
the Mix for Souvlaki, the Olive oil and mix well. Marinate meat
in the refrigerator for about 8 hours after putting the meat in skewers.